The Service offered by Webinterpret is to list your domestic items on international marketplaces. To do this, we duplicate your existing listings and translate them onto specified eBay markets.
In view of ensuring no unnecessary fees for international listings, we recommend you do not enable the International Visibility option on your domestic store and items. As Webinterpret lists items for you automatically, enabling this (paid) feature for Canada, US and Irish markets will likely mean additional listing fees as well as the cost of the utilising this feature.
To ensure this feature is disabled (and to ensure the listings offered are done so as intended), we have provided a guide to assist in management of your listings and ensuring this feature is not used. (The feature itself is generally utilised by customers in the UK, therefore this article is primarily geared towards UK sellers)
First, please access to Seller Hub > Listings > Active > Search > Click on United Kingdom > Search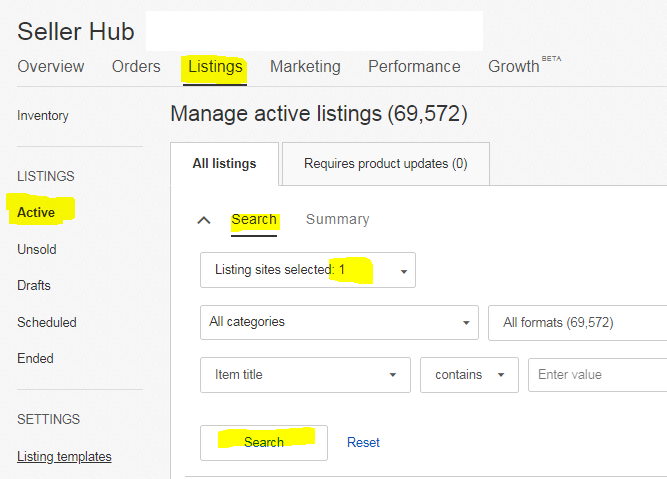 In this example, the ​Result is 6.430 active listings on ebay.co.uk
IMPORTANT: This bulk eBay tool only allows to modification of 500 listings at any one time. Again, in this example, these steps would need to be done 13 times in order to deactivate the listings.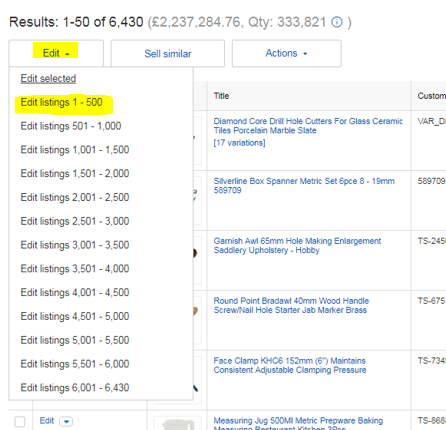 Steps to follow:
1. Click on edit listings 1- 500.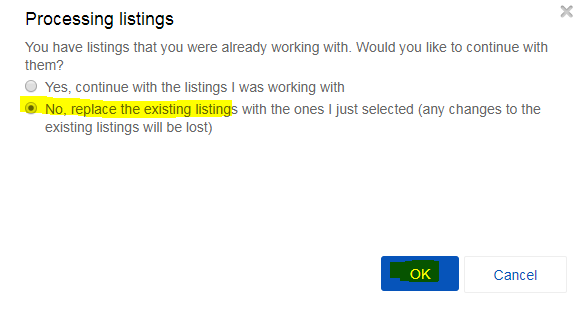 2. Click on select all 500 listings.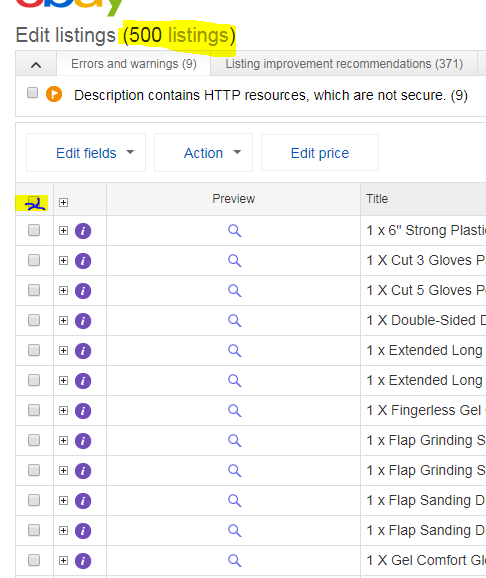 3. Click on "Edit fields" > Listing upgrades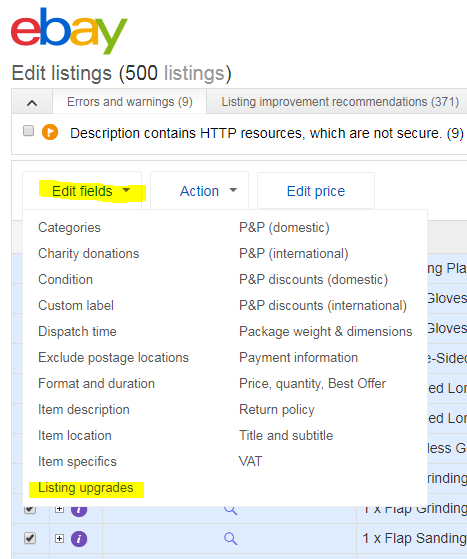 Once this is done, please don't forget to click on "Submit changes" before closing the eBay bulk tool, if not submitted and saved any changes made will not be applied.
For listings (as per the example shown above) that exceed 500, you will simply need to continue via the "edit listings and process the next 500 listings and so on ie 501 - 1000, 1001 - 1500 etc.