This article will provide information on how to set up shipping exclusions on eBay. This can include countries, regions and more.
Topics in this article:
Setting shipping exclusions - step by step guide
You can set shipping exclusions to specific states, territories, regions, or countries on eBay.
To exclude certain shipping locations do the following:
1. Sign in to your eBay account and click on My eBay.
2. Click the Account tab, then Site Preferences.
3. In the Selling Preferences section find Shipping preferences and then click Show link
4. Click Edit next to Exclude shipping locations from your listings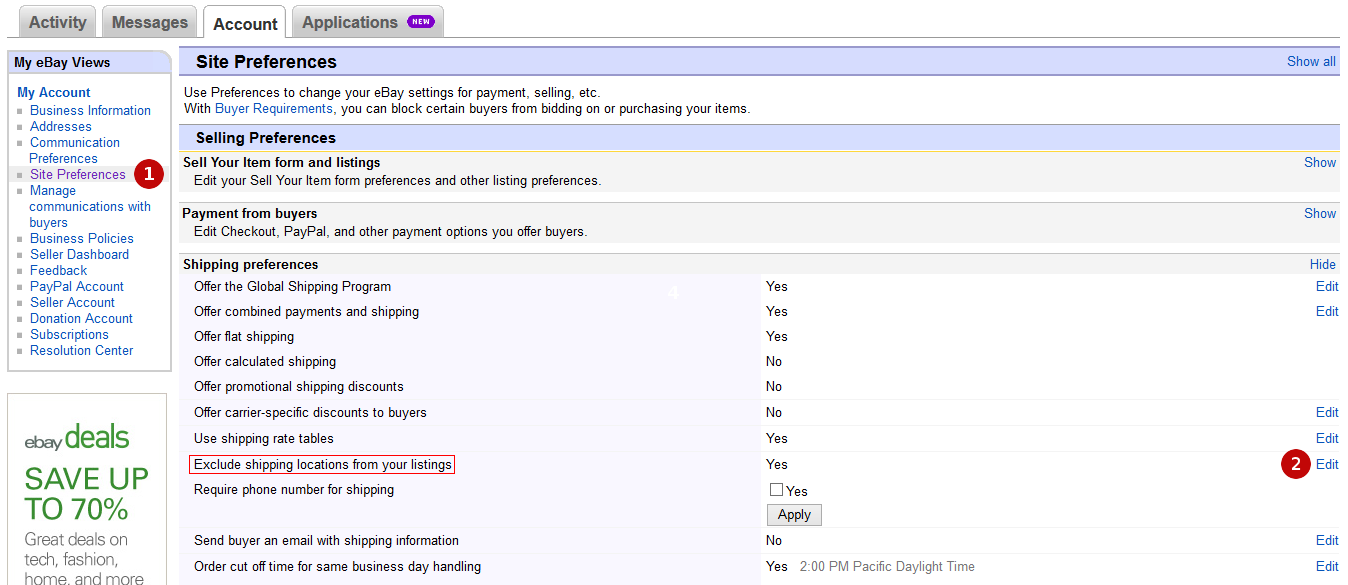 5. Select the states, territories, countries, or regions you don't want to ship to. You can exclude entire continents or select Show all countries, and then select the specific countries you want to exclude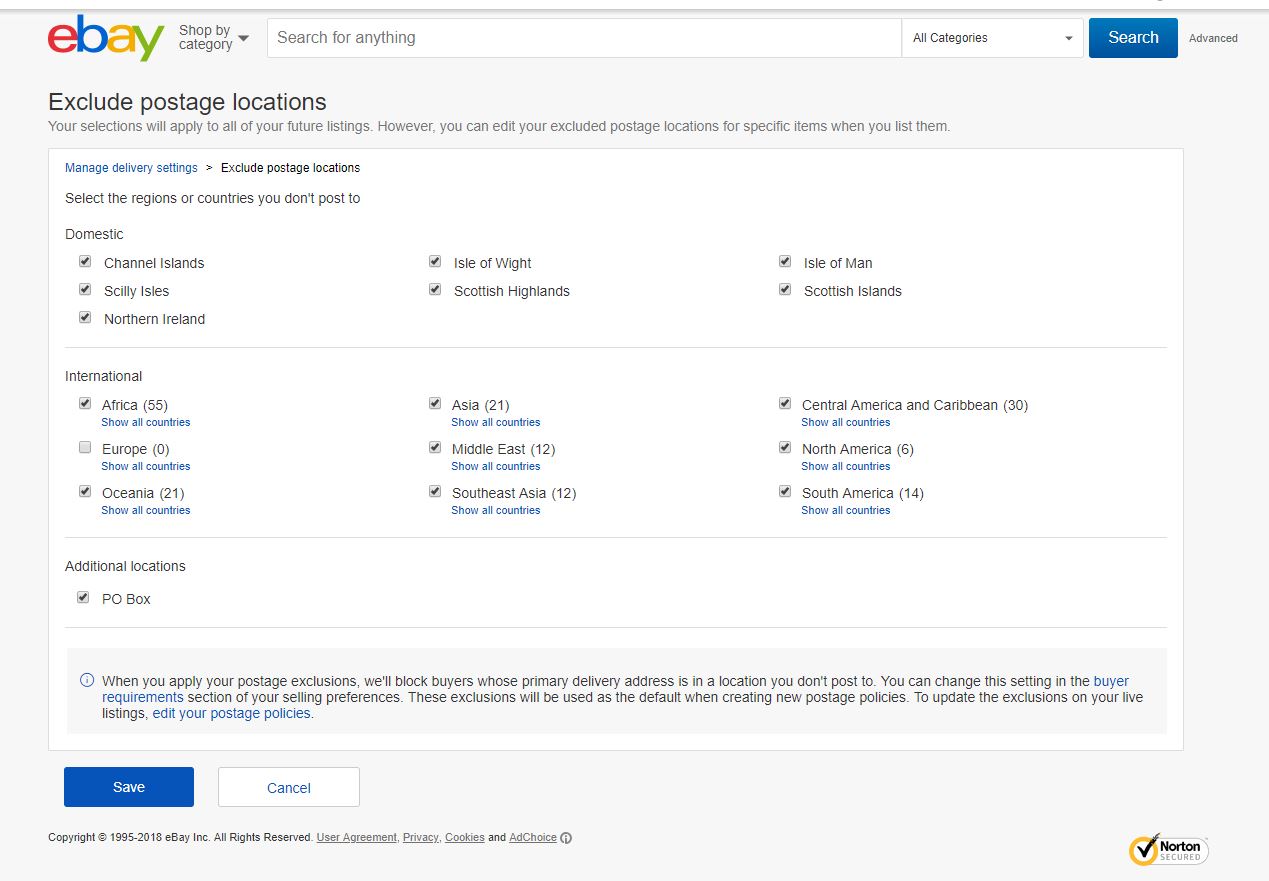 6. Click the Save button and you're exclusions will now be all set up.