This article explains the process of creating international listings on Amazon using Webinterpret.
Topics in this article:
Creating international listings on Amazon with Webinterpret - overview
Creating international listings is an Amazon function that uses ASIN numbers to connect items on the British market to pre-existing ones on foreign markets.
The offers listed by Webinterpret are usually those of sole distributors, while international listings are offers tied to already existing items.
Creating new listings on foreign markets with Webinterpret leads to non-synchronized international listings.
Creating international listings using Webinterpret - instructions
Login to your Seller Central and create an international listing (Sell Globally).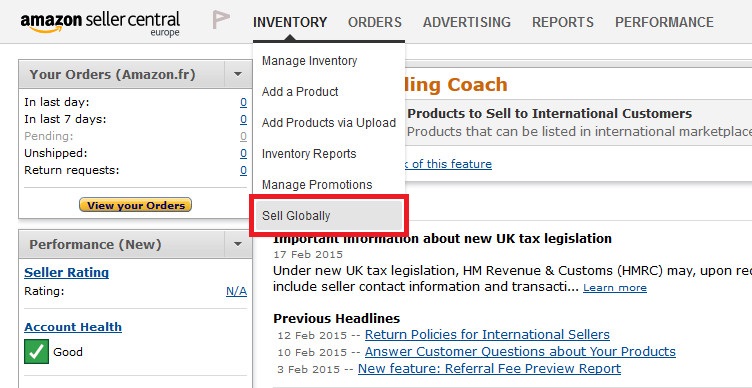 Click Remove in the row you want to separate.

3. In the pop-up window choose Keep these listings in the target marketplace.

⇨ The link is now disconnected. That means that the items you listed on Amazon are still active and the inventory is still synchronizing – you just have to change the prices of the items manually.
⇨ The listing prices added by Webinterpret are synchronized by us.
⇨ The creation of new listings will not influence the connection between marketplaces.
If you have any additional questions, don't hesitate to contact our Support Team.