In this article you will find information on the energy efficiency label that is needed for your eBay listings. Here you will learn how to comply with the new regulations and why the change was implemented.
Topics in this article: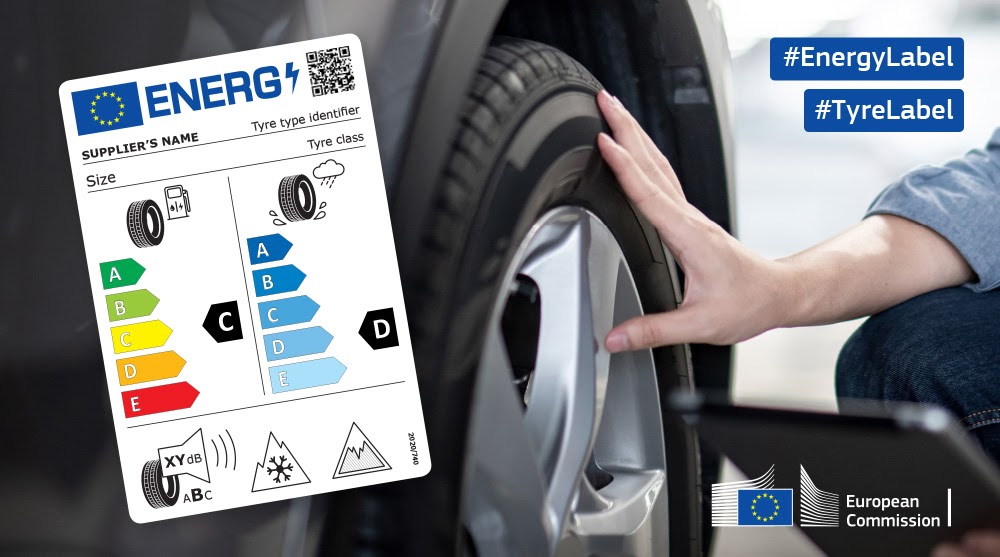 From May 1, 2021, when selling tires on eBay you will be required to add the Energy Efficiency Label to your listings.
How do I comply?
It's very straightforward. All you need to do is to add the European Article Number (EAN) for the tire on your domestic listing
We have noticed that many sellers either don't have an EAN added to their tire listing or when offering tires on rims the EAN is set up for the rim only.
Will eBay support me?
Yes, to support sellers eBay has developed a technical solution that is based on the EAN. The EAN from your domestic listing will be validated and the Energy Label & Product fiche will be added to the listing.
Once your domestic listing has been updated with an EAN number, your international listings will be synched accordingly.
Sellers' listings will not be taken down by eBay. However, to avoid any legal issues for the seller, both Webinterpret and eBay strongly recommend that you update your listings with the EAN numbers to comply with the requirements from May 1, 2021.
What is an EAN number?
EAN is one of the so-called product identifiers. They are unique codes typically found on labels or bar codes and used in retail to track and manage stock.
eBay uses item brands, Manufacturer Part Numbers (MPN), and Global Trade Item Numbers (GTINs), such as Universal Product Codes (UPCs) and International Standard Book Numbers (ISBNs), to help buyers quickly find the items they're looking for.
Where do I find an EAN number?
Most manufacturers list identifiers like MPN and GTIN directly on a product or packaging. Remember, when you match your item with a product in the eBay catalog, the unique identifiers for your item are included automatically in your listing. Below are a few examples of product identifiers.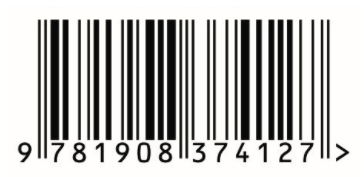 Above is an example of an EAN number.
How do I add an EAN number?
You need to add the EAN number to the original items, not the ones translated by WebInterpret. Your modification will be applied to the localised listings within a few hours. You must add the Product Identifier in the appropriate field as shown below: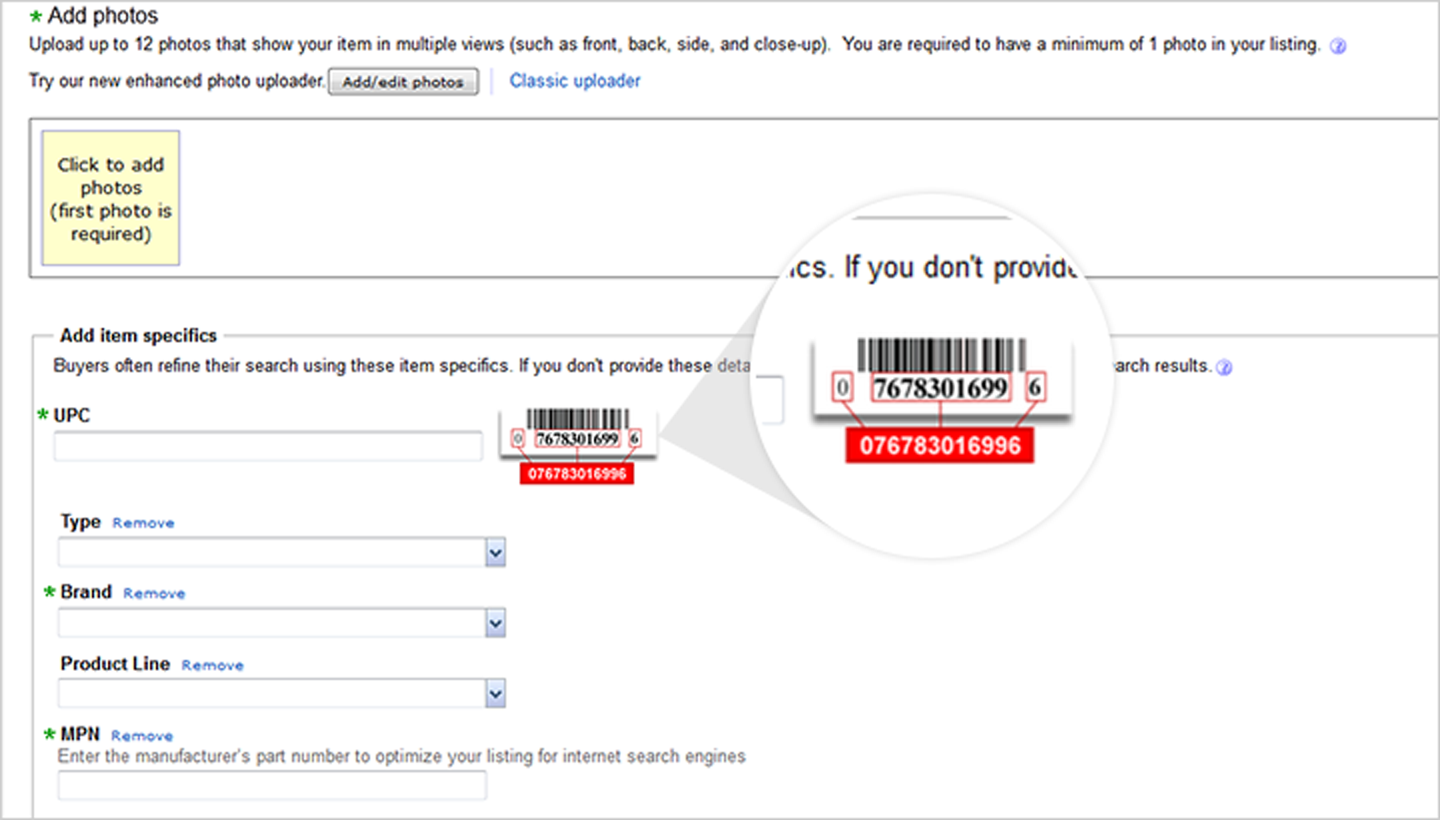 You can add product identifiers to your existing listings using the drop-down menus found in eBay's bulk listing and editing tool.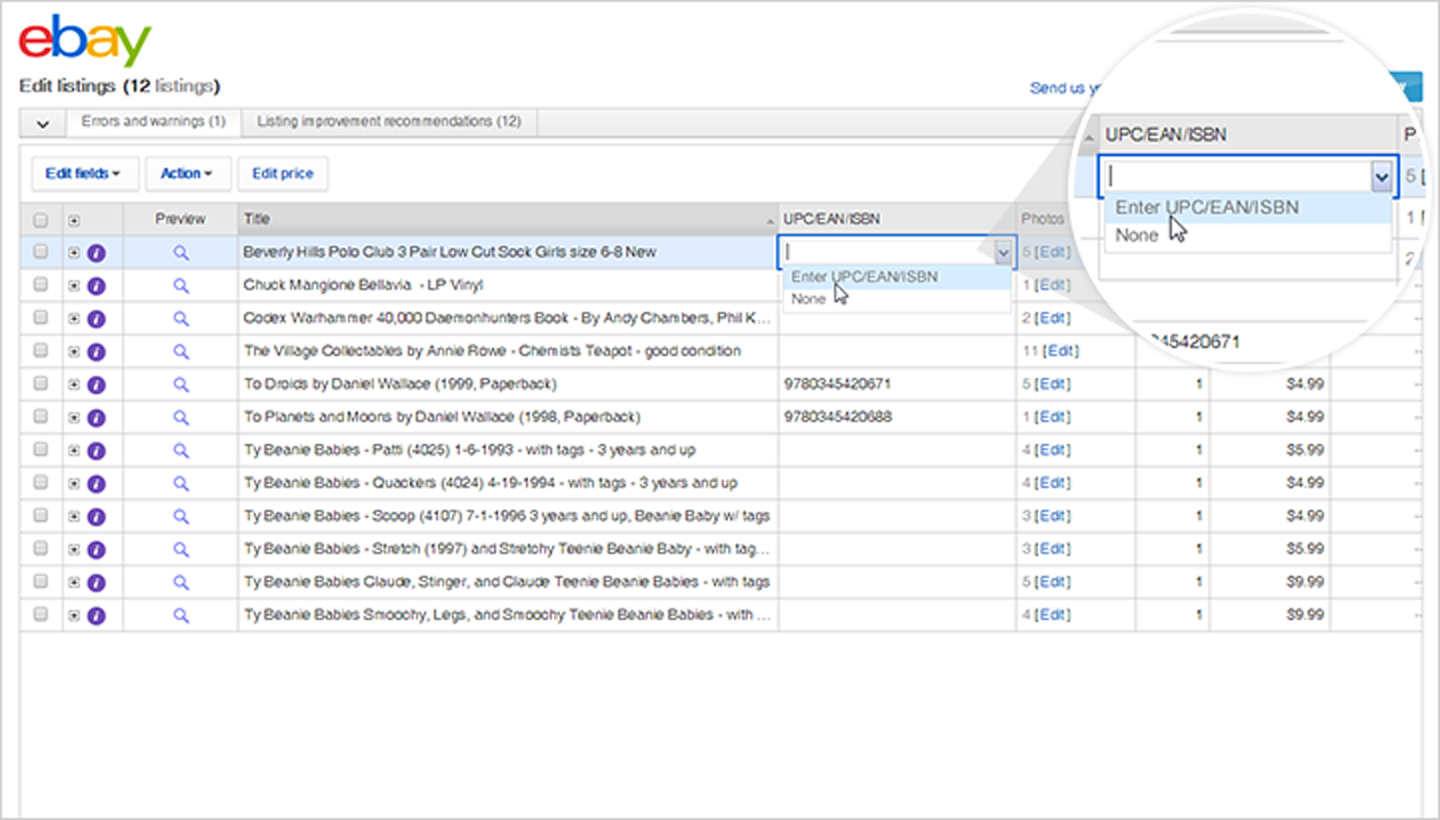 Why the change?
The EU has introduced new and improved tire labelling rules in 2020. These rules apply to all tires sold in the EU from 1 May 2021. The Regulation replaces the previous rules set in 2009.
What's the labelling for?
Tire energy labels provide a clear and common classification of how good tires are in terms of fuel efficiency, external noise and braking in the wet. The EU has introduced the labels to help consumers make more informed purchasing decisions. Decisions that can save fuel, reduce costs and decrease pollution. At the same time, the labels should drive manufacturers to innovate in order to make their tires even more fuel efficient.

Source: europa.eu
What if I don't comply?
New and improved EU tire labelling rules, are legal requirements that will apply from May 1st 2021. Violation of these new regulations may be subject to costly warnings from consumer protection associations or consumer groups.
Here is some more help for you!
How do you handle product identifiers
Product Identifiers - Seller Central
eBay UK and US 2020 update on Product Identifiers