This article explains what product identifiers are and how to handle them while selling internationally on eBay.
Topics in this article:
Important notice for all Webinterpret sellers on eBay
Recent changes implemented by eBay require all sellers to include product identifiers for new and refurbished items. On June 29, 2015 this change was adopted for all single items in certain categories, and as of September 1 this rule was applied to items with variations.
Product identifier requirements have been enforced by eBay since February 29, 2016.
As of February 2017 eBay will continue to update and improve the marketplace, and Webinterpret will be ready to support all our partners in advance of these changes:
The types of product identifiers you can use will be updated enabling the inclusion of Amazon and Google product identifiers, as well as product identifiers you can create yourself (private label product identifier).
Once these changes come into effect, all newly created listings in affected categories must include at least 1 product identifier. Check the applicable categories here.
Please note:
The product identifier option Does Not Apply won't be available when creating new listings in categories where a product identifier is compulsory.
What are product identifiers?
Product identifiers are unique codes typically found on labels or bar-codes. They are used in retail to track and manage stock.
eBay uses item brands, Manufacturer Part Numbers (MPN), and Global Trade Item Numbers (GTINs), such as Universal Product Codes (UPCs) and International Standard Book Numbers (ISBNs), to help buyers quickly find the items they're looking for.
What are the benefits of using them on eBay?
In eBay's case, product identifiers make it easier for buyers to find what they are looking for in specific categories. They also have the following benefits:
Help improve placement in search engines like Google and Bing

Make your items eligible for inclusion in more deals and promotions

Prepare your items for future enhancements, such as new product reviews

Make pricing more accurate when listing items

Make listing information and item specifics more robust by automatically matching your items with products in eBay's catalog

Alert you when your listings are priced lower than the trending price
Adding product identifiers
Sellers are obliged to add product identifiers to the original items, not the ones translated by Webinterpret. Your modification will be applied to the localized listings within a few hours. You must add the product identifier in the appropriate field as shown below: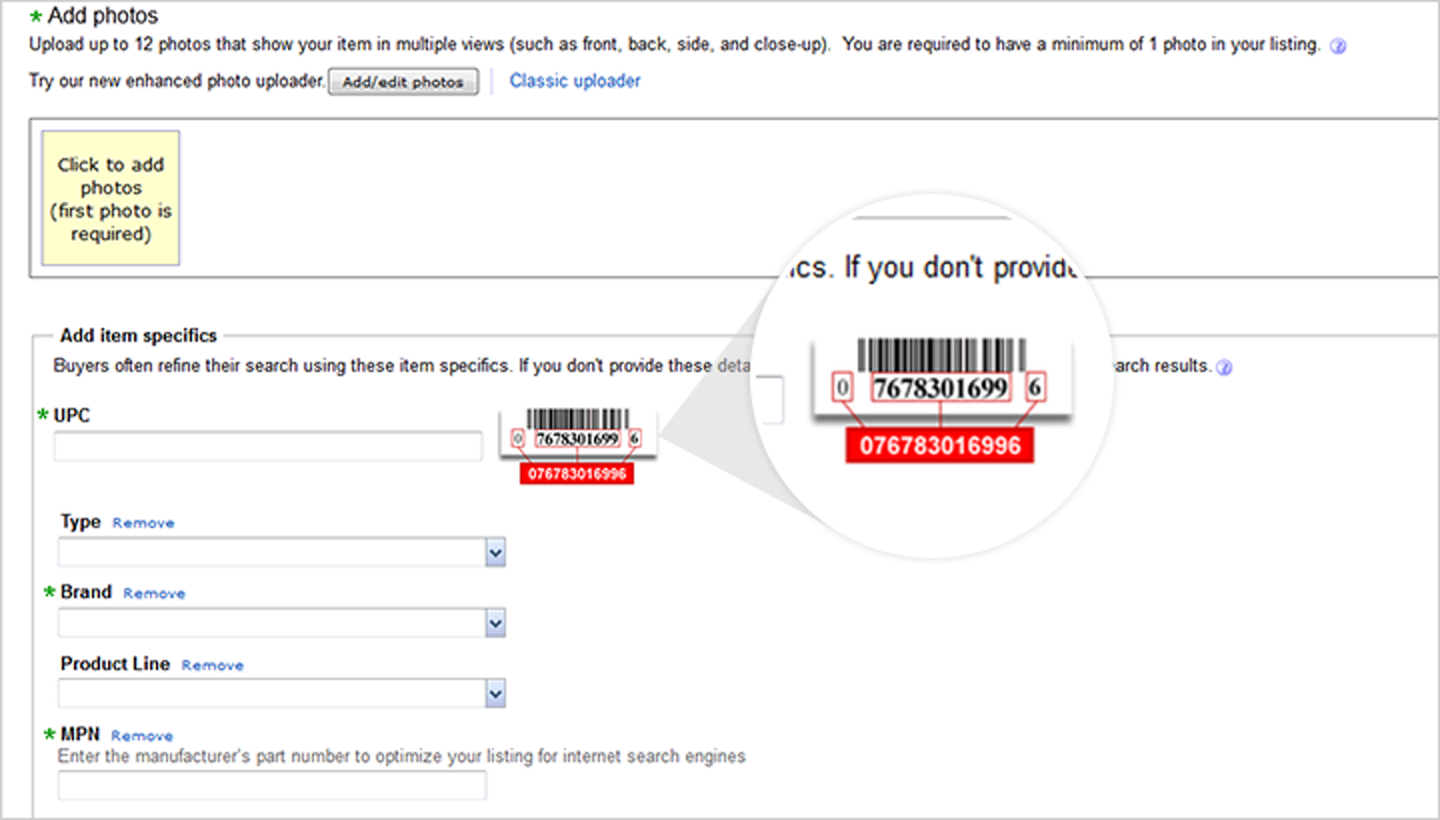 You can add product identifiers to your existing listings using the drop-down menus found in eBay's bulk listing and editing tool.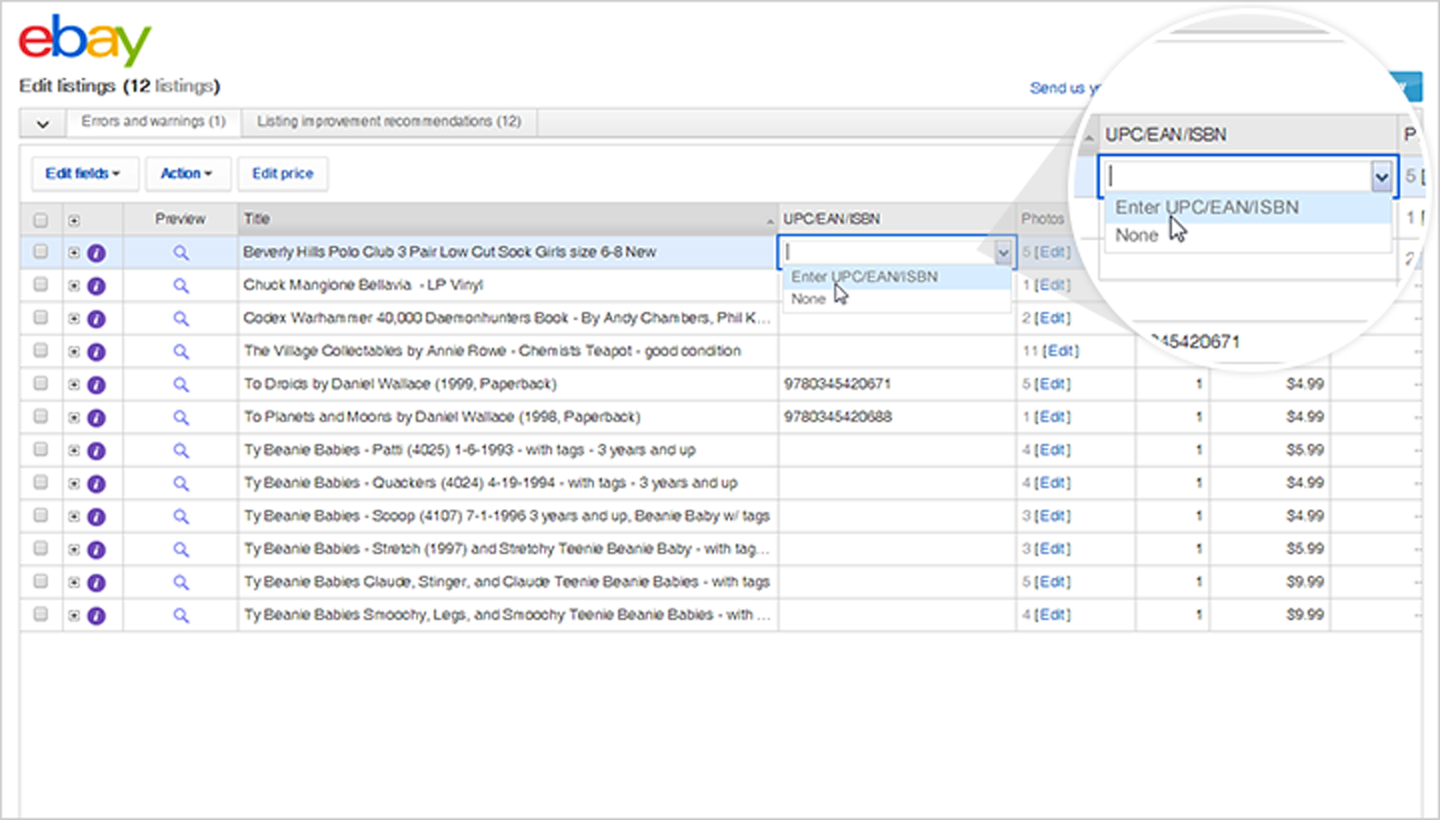 How to find product identifiers?
Most manufacturers list identifiers like MPN and GTIN directly on a product or packaging. Remember, when you match your item with a product in the eBay catalog, the unique identifiers for your item are included automatically in your listing. Below are a few examples of product identifiers.
UPC Code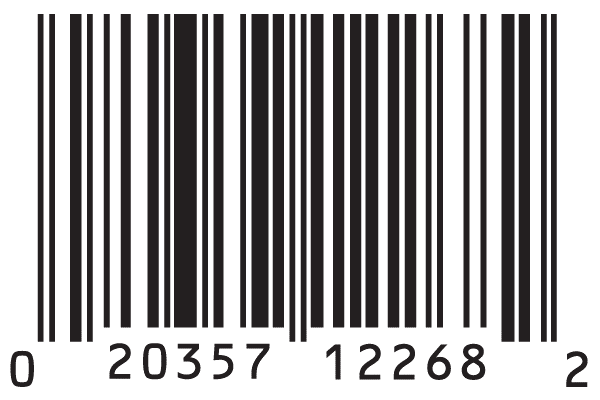 ISBN code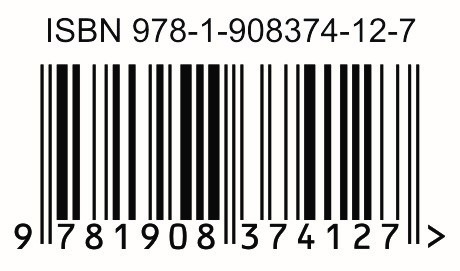 MPN code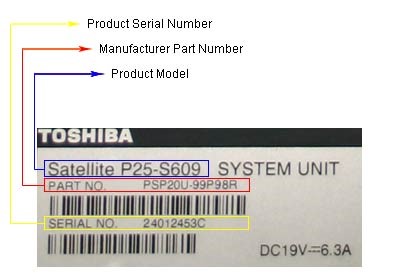 For Reference
eBay has a helpful guide to utilizing product identifiers available here.
For an information on eBay's 2017 update for listing brands in item specifics, please check this article which includes a PDF guide on invalid terms for Brand fields.