Learn how to download and view your invoices, as well as your transaction breakdowns. These are available in your Webinterpret Dashboard.

Topics in this article:
Download your invoices

Log in to your Webinterpret Dashboard and click Invoices from the top-right menu.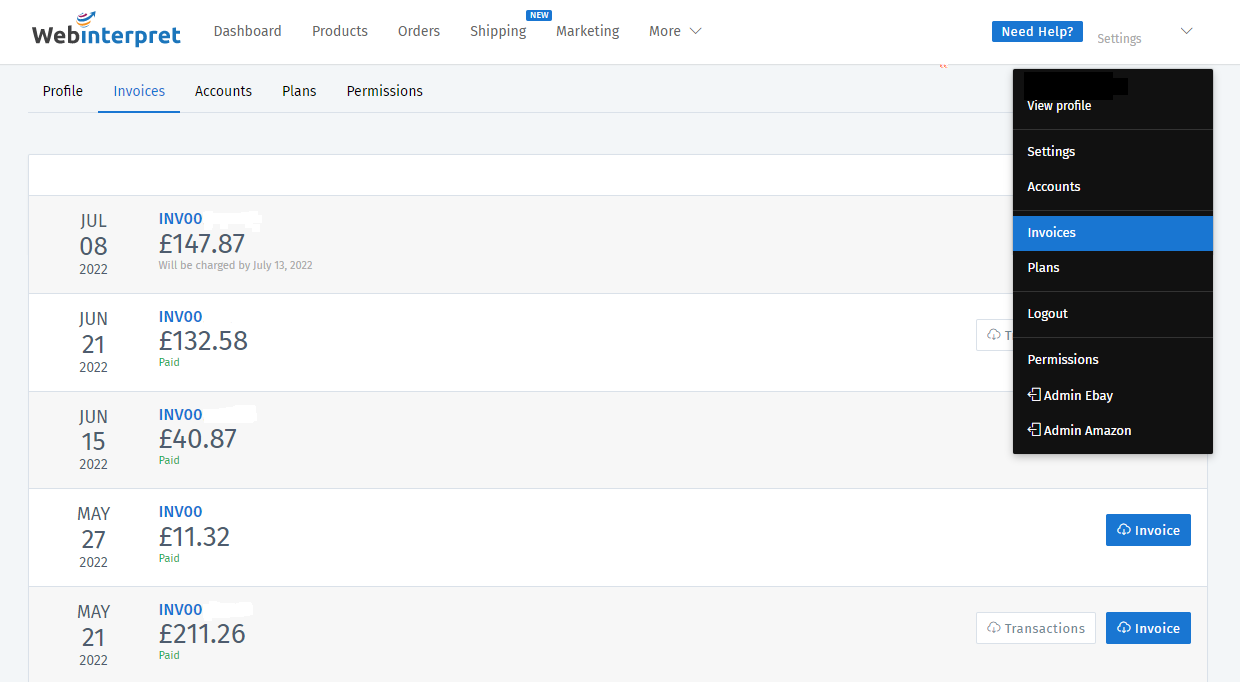 Download an invoice by clicking on the download Invoice button to the right of the statement. Invoices are downloaded in PDF format.
Downloading your transaction breakdowns
Download a transaction breakdown by clicking on the download Transactions button next to the download Invoice button.
Transaction breakdowns are downloaded in CSV format and should be converted to XLS format for the best readability experience. If you need any support with this, you can contact our support team.

To learn more about invoices, see Invoice FAQ.
Note: For security reasons, invoices are no longer sent as file attachments in emails. They can only be accessed from the Webinterpret Dashboard.
Note: We recommend using the latest versions of Google Chrome or Firefox to download your invoices. You may experience issues with other browsers, such as Internet Explorer.