This article explains how to sign up and start using Webinterpret's Promoted Listings Standard service. Webinterpret Marketing is available now for eBay sellers.
Topics in this article:
How to start using Promoted Listings Standard
1. Log in to your Webinterpret Dashboard: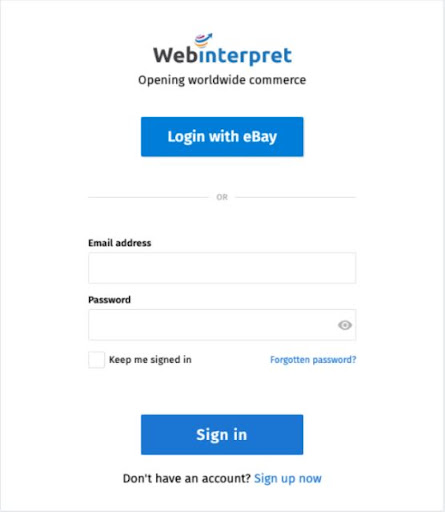 2. Once logged in, click on Marketing at the top of the Dashboard
3. Select the relevant plan according to your Webinterpret subscription: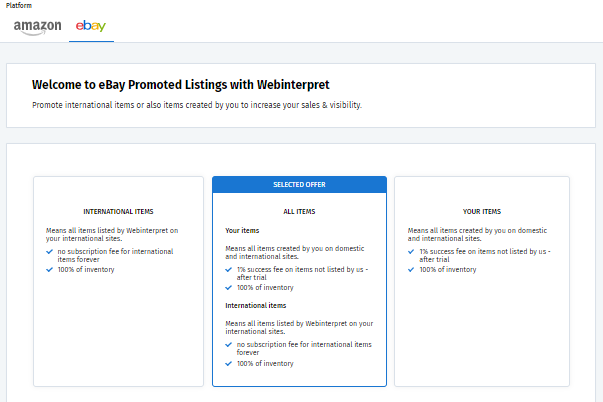 4. Click Open and accept the eBay Terms and Conditions for each market you a) are listing in with us and b) would like to promote in. Once they have been accepted, you will see a new prompt that reads See Again (instead of Open). IMPORTANT: For markets you do not wish to promote your listings in, make sure the Yes checkbox has not been selected. Click Next at the bottom of the page when you are ready to proceed: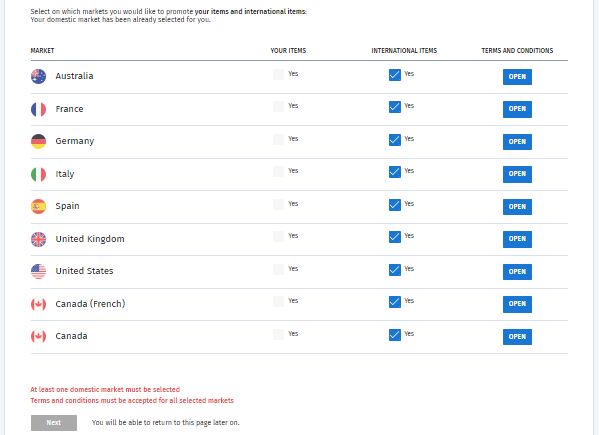 5. Select your preferred ad rate. You can choose between Smart strategy, Range or Fixed. When you are finished, select Start free trial: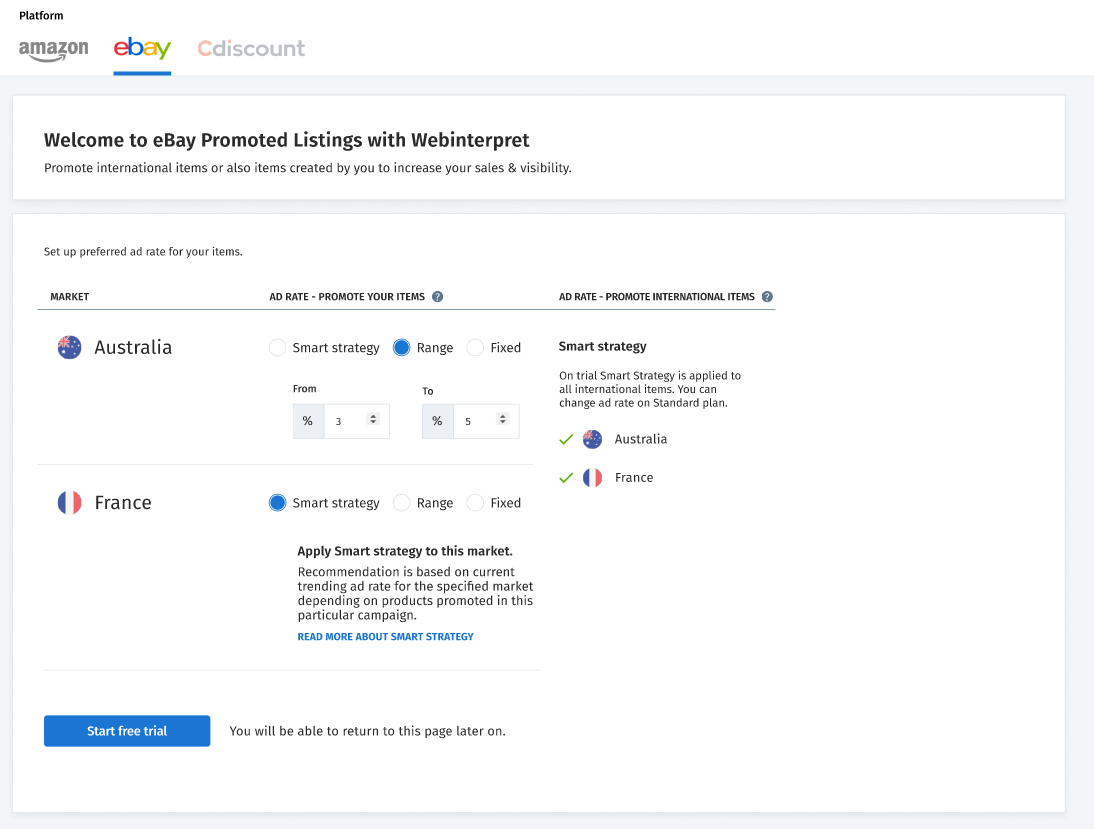 Congratulations! You have successfully set up Promoted Listings Standard.
Next steps
After 24-48 hours, you will have access to all of your performance data, for every market that was activated.
From the Marketing Dashboard, you will be able to monitor your performance during the trial period. You will also be able to open and close any markets, or cancel the free trial should you wish to.