Learn how to dispatch an order with Webinterpret Shipping made through the Managed Shipping Program.
Topics in this article:
How to create a new shipment
1. If a buyer selected the Managed Shipping Program shipping rate during their purchase, it will be displayed in Shipments with a blue background and a mS logo. Click on Create shipment next to the shipment to begin the dispatching process.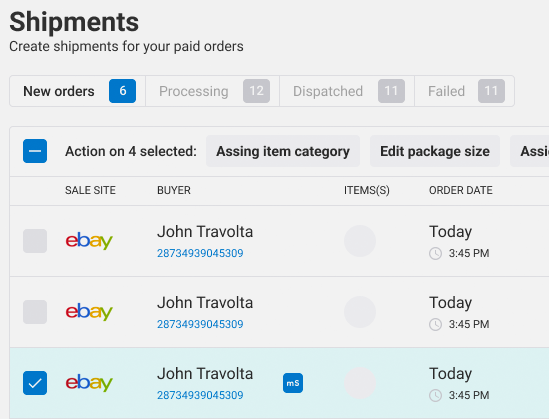 2. The order is automatically prefilled with information such as order dimensions, weight, courier and category.
Note: Your shipment is automatically insured with the Managed Shipping Program.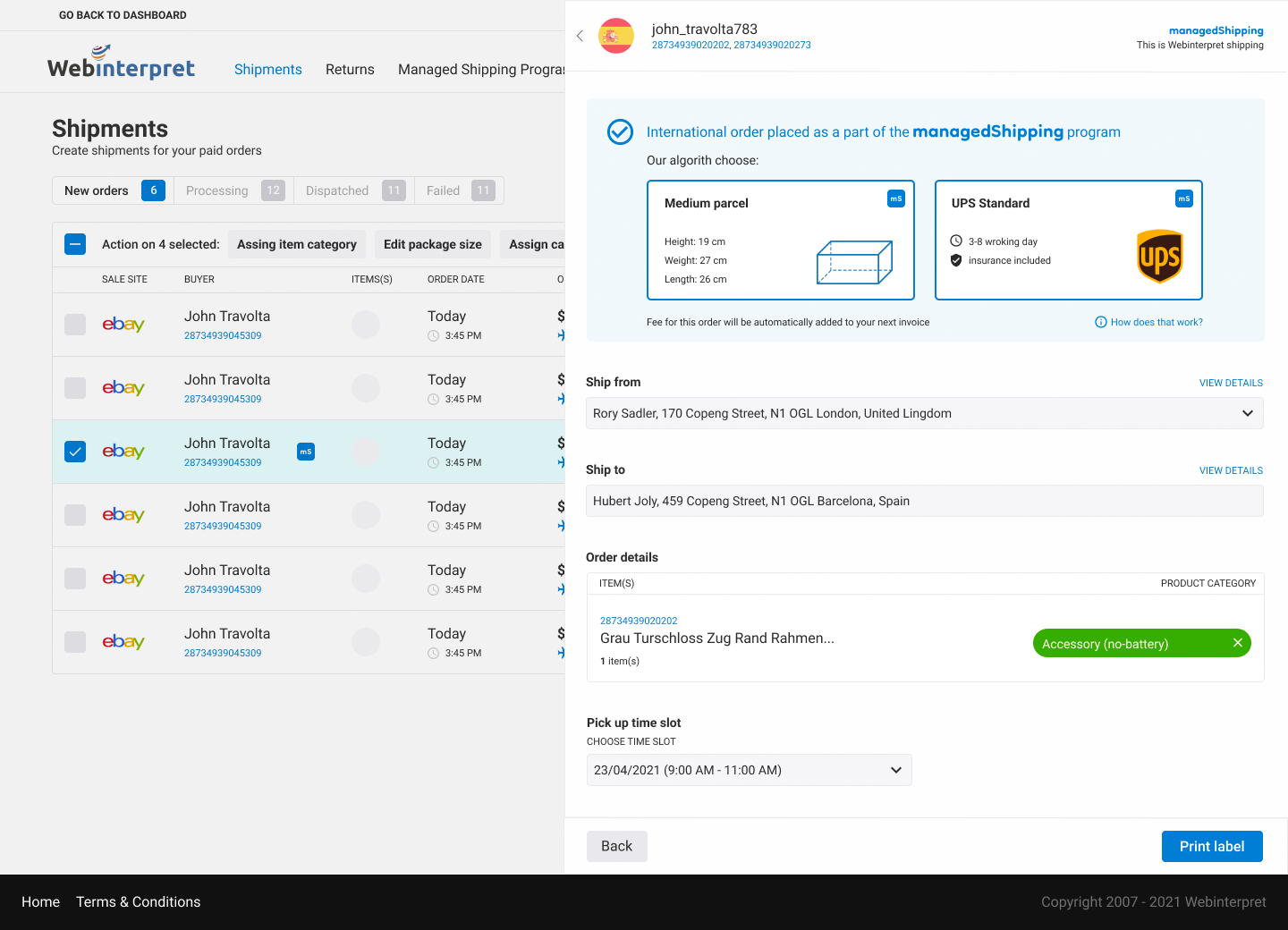 3. Select a Pick up time slot from the drop-down menu.
4. Click Print label and download all of the attached documents, fastening them to the parcel.