Learn how to change the default pickup and return address from Settings in the Webinterpret Shipping Dashboard.
Topics in this article:
Changing default shipping addresses
The default addresses used for pickups and returns is set during Webinterpret Shipping onboarding and can be changed at any time in the Webinterpret Shipping Dashboard.
To access this setting, go to Settings and select EDIT on the current address.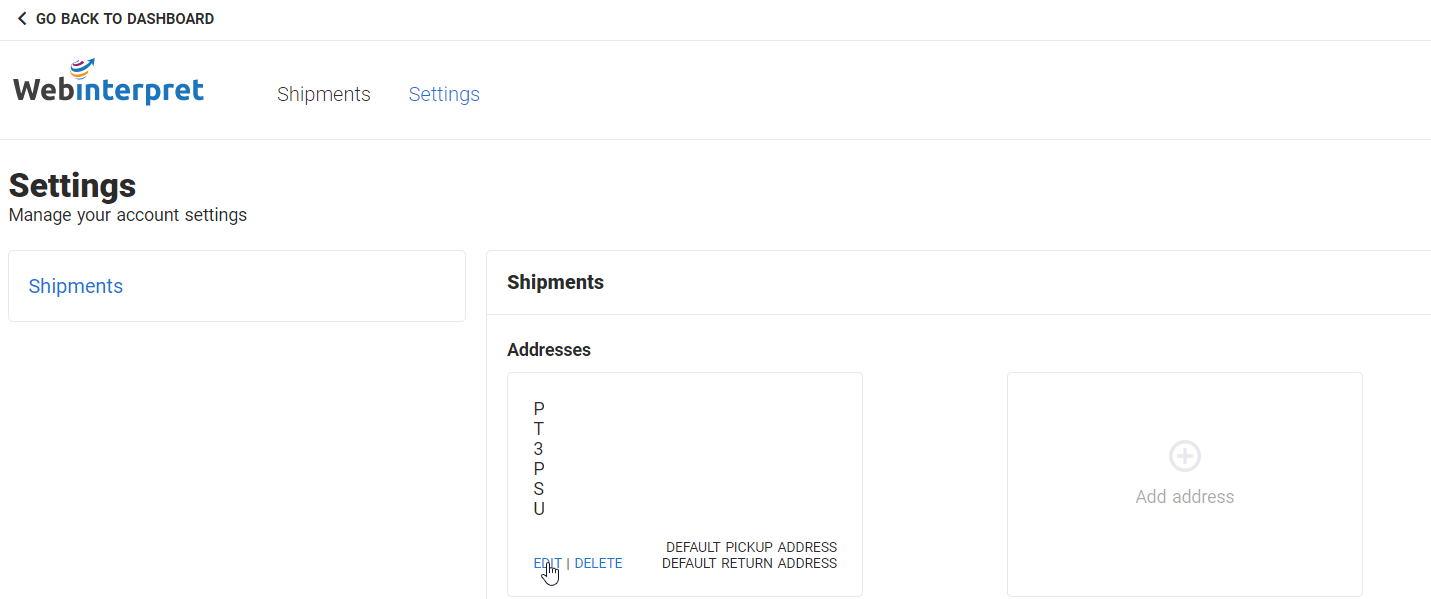 You can edit addresses and select or deselect them as the default option for pickups and returns. You can also click Add address to add more than one address.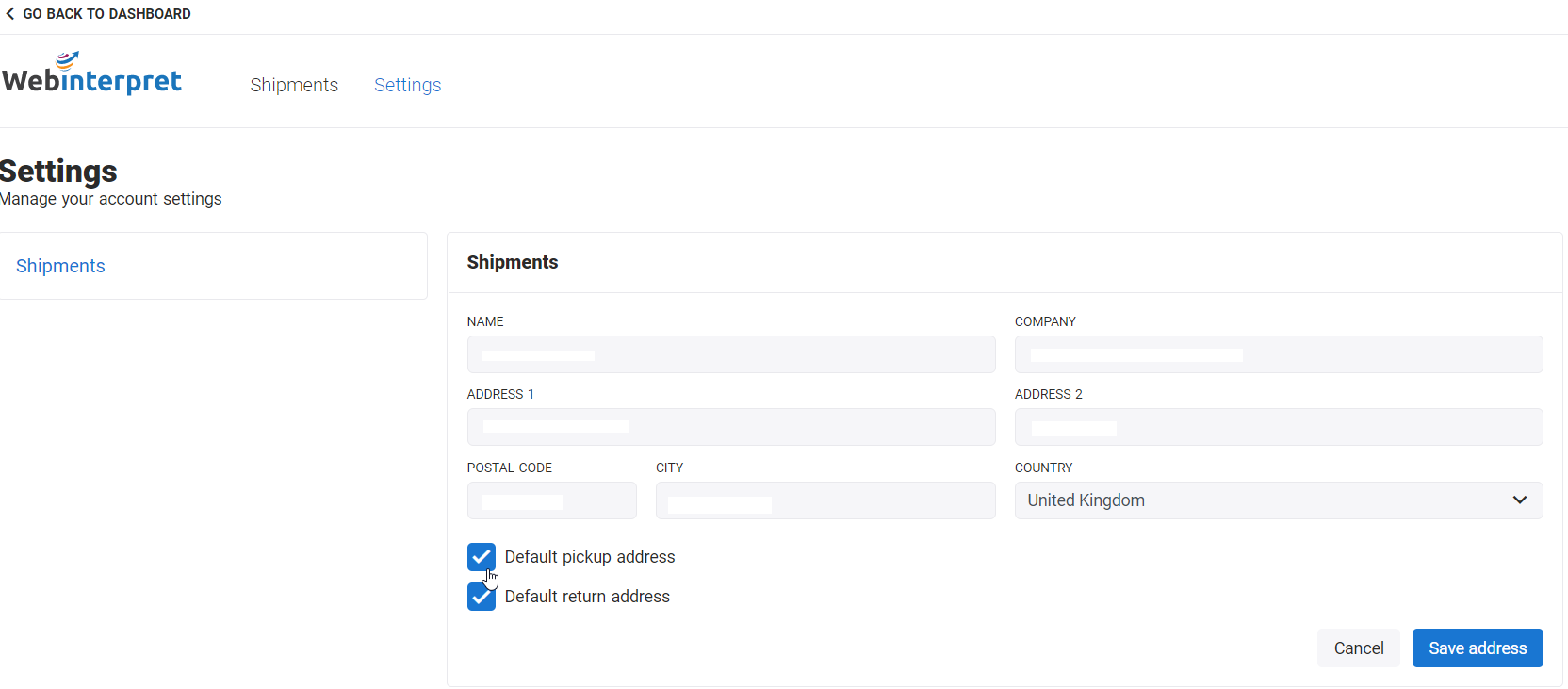 Click Save address to save your changes.
Note: This is not the same address used for automated returns using the Webinterpret Returns service (see Return address set-up and guidelines from the Webinterpret Returns Help Center section for more information about setting up this address).