In this article you will learn how to change the default pickup or return address. You can do that in the Shipping Manager section of your Webinterpret Dashboard.
Topics in this article:
Changing the default address - instructions
The address for collection and returning orders that is set during the onboarding can be changed at any time directly from your Dashboard.
To access this go to the Settings tab and select Edit on the currently added address: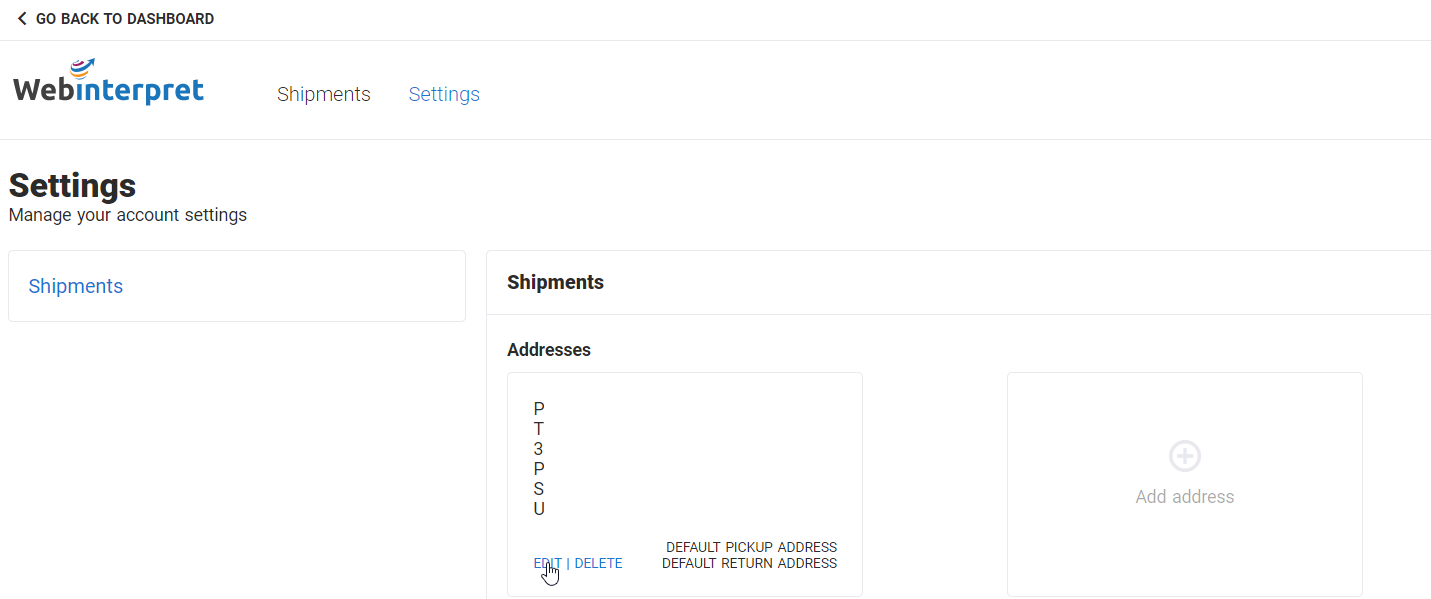 Then you can edit the address and or select/deselect it as a default one for those actions.