This article provides guidance on managing markets you wish to run advertising campaigns through the Promoted Listings subscription.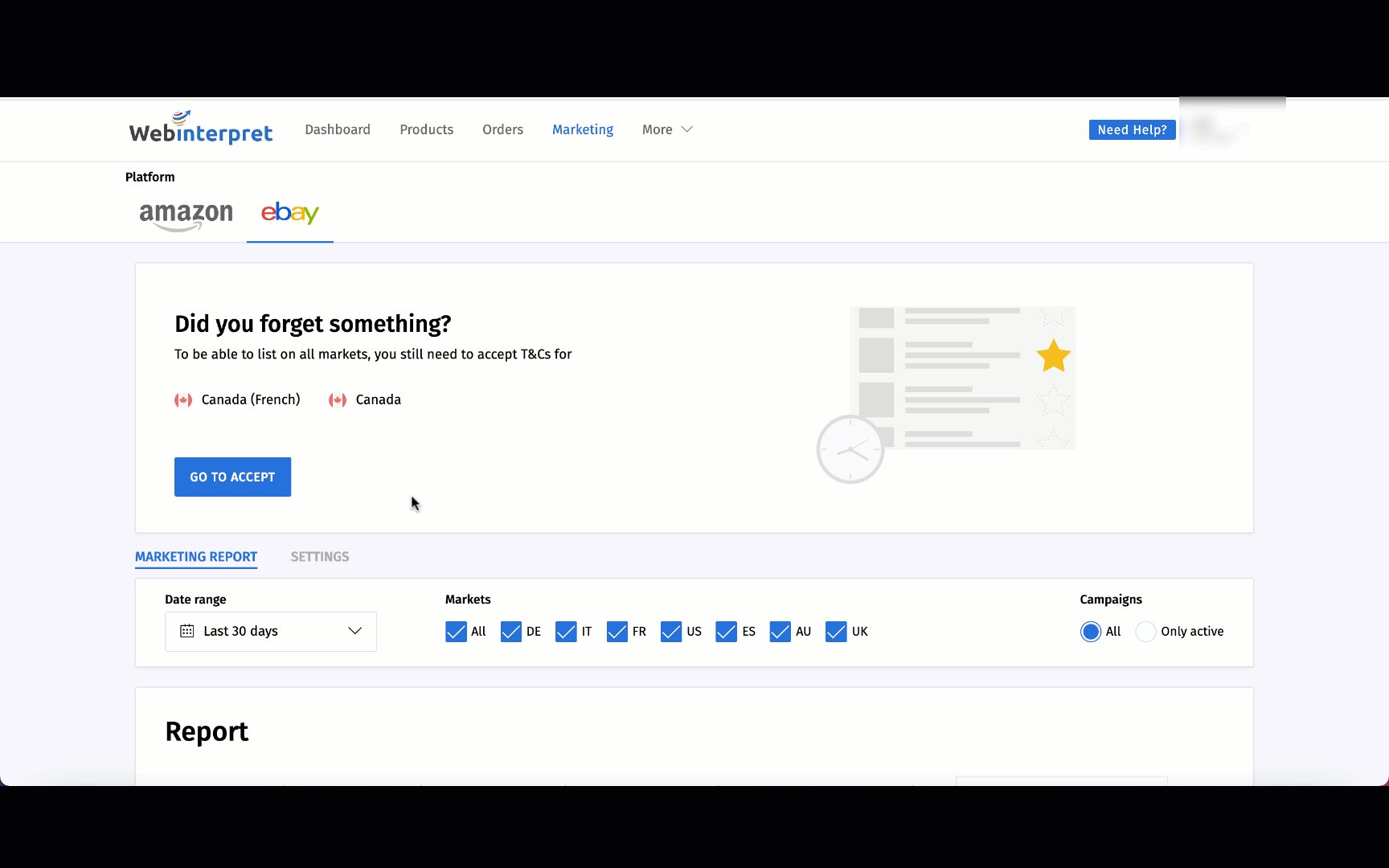 To start advertising campaigns with Promoted Listings, the first part of the process is to accept the Terms & Conditions for each individual market you wish to promote in, to do so log into your Webinterpret Seller User Interface (SUI), click on Marketing, Settings and the list of available Markets will be shown (as per below).
To manage the opening or closing of any market are Promoting Listings click on action for the individual market you wish to manage (as shown below):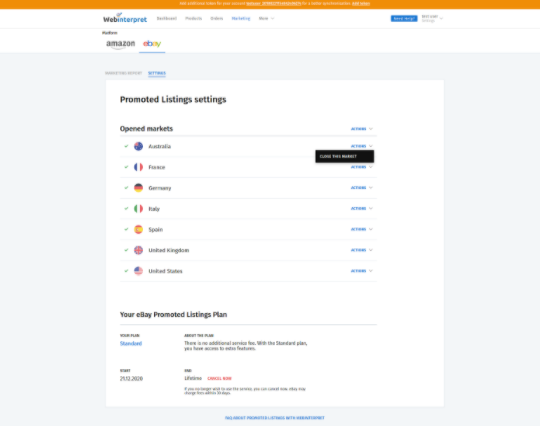 To run campaigns on a new marketplace click open, and campaigns will then be launched within 24-48 hours. To review the process related to selecting your campaign costs, we provide a full guide on your Ad Rate Manager here.
To close a Marketplace, simply click Action and then Close This Market. Promoted Campaigns will then be ended for that specific market. Alternatively you can chose to Close all markets, which will then end Campaigns for all markets.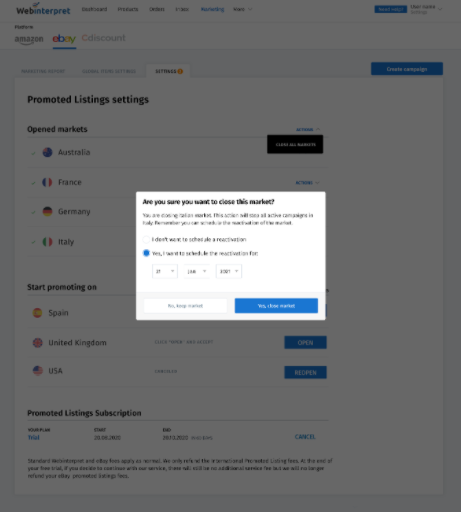 To Re-Open a Marketplace which has previously been closed, follow the same process as you would for opening a brand new market campaign, click on action and the message will appear confirming your choice to Re-Open that given market.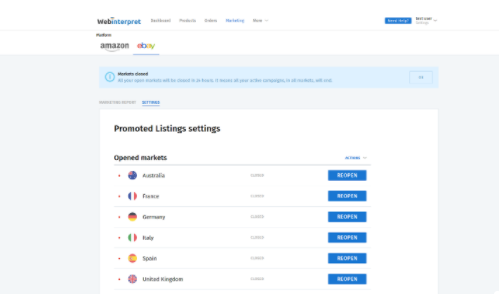 Within your SUI, you also have the option of pausing Campaigns on a specific market on a temporary basis. This enables you to have full control over which market places you wish to focus on manage all aspects of your Promoted Listing campaigns.
If you are not currently using our eBay, Amazon or Cdiscount services or wish to upgrade from our Trial plan to a full subscription, please contact our Support team to arrange a demo and introduction to our services.