WebInterpret is always trying to improve its products and services. We also value good customer support so we offer clients a number of ways to send us feedback about our product:
You can send feedback to our Help Center
You can rate our agent's performance on Live Chat
You can rate our agent's performance on Help Desk
We also occasionally send clients a quick survey asking them to rate our product.
Modifying your rating
We take your satisfaction seriously, so if you wish to modify your review of a Help Desk agent, do the following…
1) Login into WebInterpret then in profile choose "My Activities":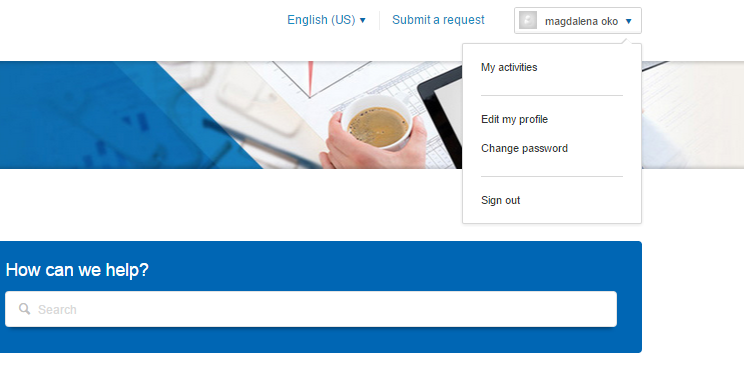 2) Click on the ticket in question (usually the last one):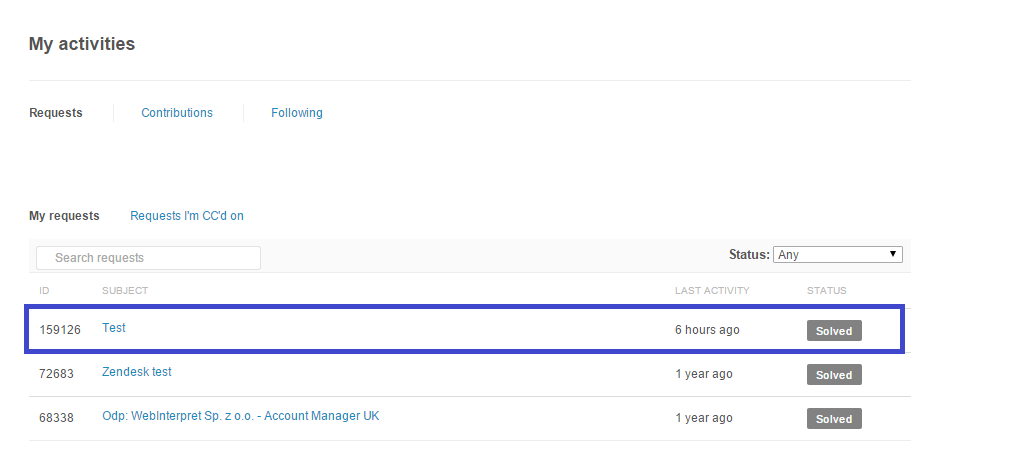 We thank you in advance for your help and patience.