Your Listing Optimizer's Country Usage section shows in which countries you have items listed and in which additional marketplace you can localize.
To list in additional countries, simply press the appropriate button on the right associated with the country you want to activate.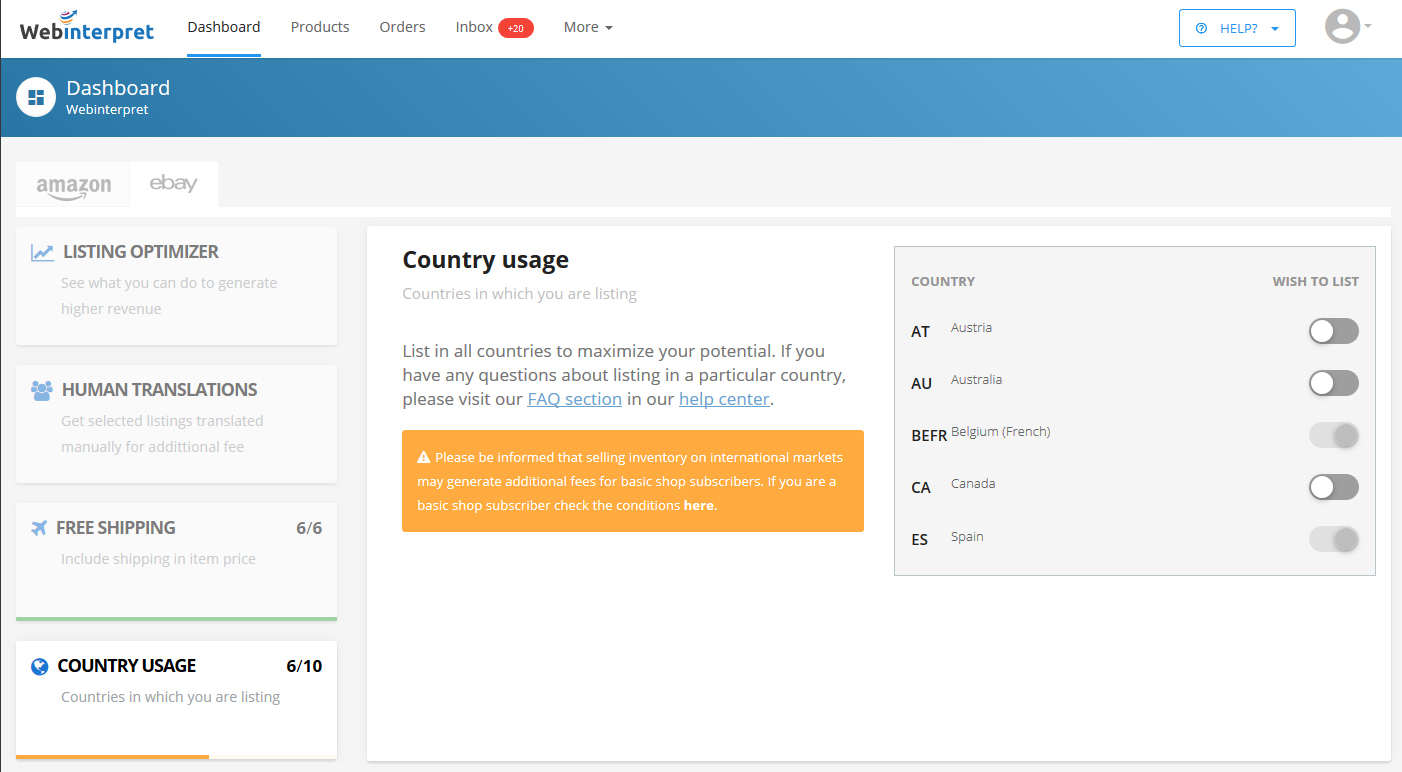 Once activated, you will have 10 seconds to undo your action, after which the button will become grayed out and you will not be able to deactivate the country from the Listing Optimizer. To remove a country, please contact our Support department.
Please give WebInterpret a few days to start listing your items on foreign marketplaces and remember that selling inventory on international markets may generate additional fees for Basic Shop subscribers. For more information on Shop rates and conditions, read the following eBay article.