This article tells you how to find and download invoices, as well as transaction breakdowns. This is all available within your Webinterpret Dashboard.

Topics in this article:
Accessing your invoices

To access your invoices login to your Webinterpret Dashboard and go to the Invoices section in the top menu.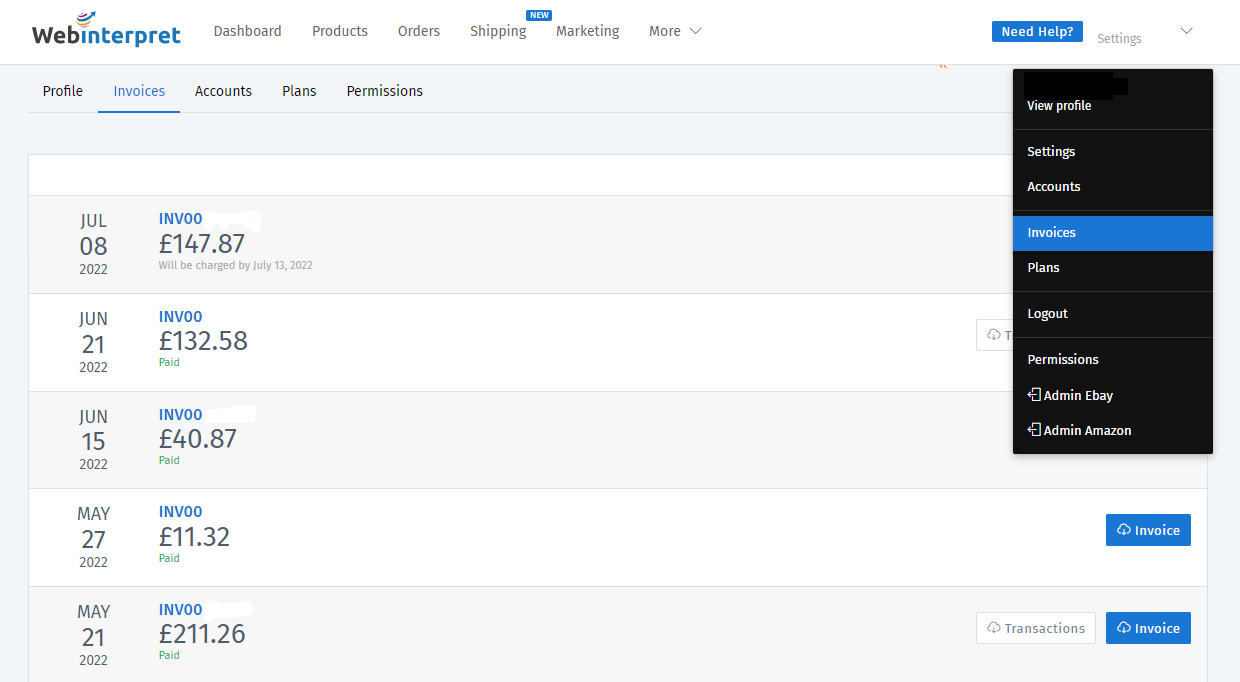 Downloading invoices and transaction breakdowns
You can download the Invoices by clicking on the download button on the right.
Additionally, we now provide an option to download Transaction Breakdowns (also by clicking on the button on the right).
Remember that transaction breakdowns downloaded in CSV format have to be converted to XLS format. Otherwise, it will be challenging to read the file. If you have any troubles with that, contact our support.

If you want to learn more about invoices, check out this FAQ.
Please note that for security reasons invoices are no longer emailed as attachments. They can only be accessed via the Dashboard.
Important: We recommend using the latest versions of Google Chrome or Firefox to download invoices. You may experience issues using other browsers such as Internet Explorer.Accessing your invoices