This article will teach you how to enable different marketplaces in your Blackthorne account.
Topics in this article:
Different marketplaces in your Blackthorne account - instructions

Backthorne is compliant with the following marketplaces: USA, Canada, Australia and UK.
However, default settings will only show UK listings : additional parameters must be set.
Please find below the steps to activate these foreign sites:
a) Go to the 'Tools' menu - and then 'options'
b) Select "Business Setup / Sites" on the left, you will be able to select the foreign marketplaces manageable through this software.
c) To import the records, go to "file / import / import from eBay".
Please choose the second option to import running and completed listings, set the date back (maximum 90 days) and then run the import.
A new filter appears now in all related views of the software: "Site"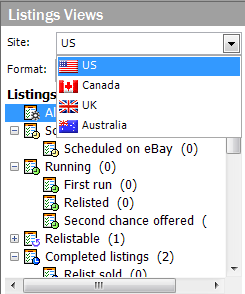 Congratulations! Your Blackthorne account can now manage foreign channels.