In this article you will find out what Webinterpret translates and modifies on your international eBay listings. Here you will learn more about the process of adapting and publishing listings.
Topics in this article:
International listings - what we can do
Webinterpret translates or adapts the following things on international listings: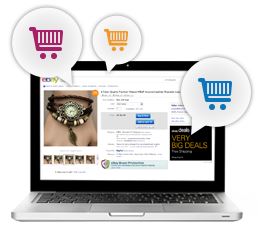 We localise your listings in foreign buyers language so your listings can be found on foreign eBay domains. We will translate titles and item description.


We synchronise your stocks - directly via eBay or other stock synchronisation tool you use (so called Third Party Tool or 3PT).


We mirror item duration (by default, can be adjusted).


We help to manage your orders - you are able to process foreign orders as you would process local ones.
We will help you to communicate with your foreign customers in their native language.
We will help you to match any legal requirements of your listings. We adjust return policies, match product categories, item specifics, shipping options.
We will convert currencies


We adapt payments methods (PayPal)


We help you to adjust sizes.