WebInterpret is always seeking to improve your interface and give you more control of your localised listings. As you may already know, translations of your items are automatically performed by our ATS WebInterpret system. Up to now you were required to report any adjustment you may have made with your translated items. Now, with our latest update you will be able to make changes to your eBay titles directly. Whether this be a small amendment or a complete re-translation, it's now within your control.
How do I edit an eBay translated title myself?
Go to SUI, select your eBay access and proceed to your Products section.
Here you will be able to view your listings.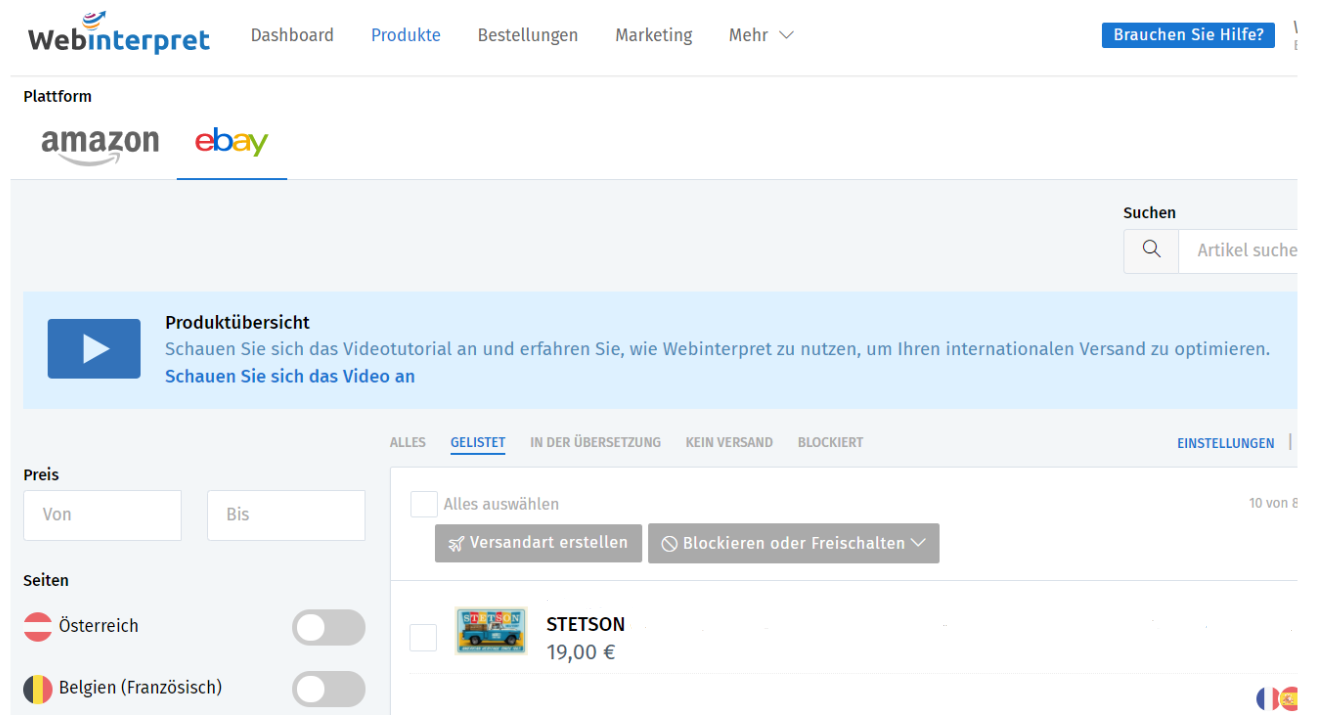 If you would like to see the translations for your item, you need to click on the item concerned and then on "Translations".

As mentioned ATS will automatically translate titles. Translations are clearly marked as being "Automatic by WebInterpret".

To edit a translation or to add your own you need to disable Autopilot. Just clicking on the Autopilot icon per site will allow edits.

You can edit the translation directly (within the existing 80 character limit - will appear as ''Chars''). As soon as you finish entering your new title, click on the Save button below.
Titles will be saved as ''Manual by USERNAME'' ie ''Manual by ABCSHOP@ABCMAIL.COM'', If amended directly, or ''manually by WebInterpret'' if you were supported by our Customer Service Team.
Any manual change made to a translated title will not be available for subsequent automatic translation. If the original title is manually edited, translations will be made accordingly for all titles except for those manually edited.
To clarify, once a translated title has been edited by you, it will no longer be automatically translated if the original is amended. To revert to auto translation, you will need to switch back to Autopilot.
For example, an original title of ''Display (for PC use) would be translated in Spanish to ''Pantalla''. If however you amended the translation to ''Monitor'', any change to the original ''Pantalla'' would not affect the now edited title of ''Monitor''. To amend this, you would need to do so manually.